EiM is led by a mission-aligned team, whose vision and ability to inspire enable the entire organisation to achieve our Worldwise ambitions.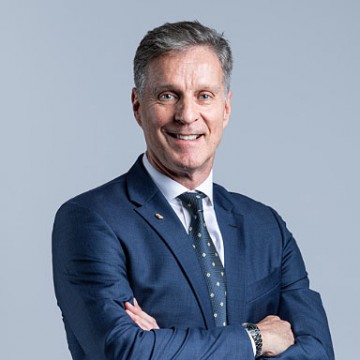 Fraser White
Founder, Chairman & Chief Executive Officer
Fraser White, a qualified lawyer, founded and acted as managing partner of the Vietnam offices of the international law firm, Clifford Chance from 1993 to 1996. He was the managing partner of Clifford Chance in Shanghai, China, from 1996 to 2000 and thereafter he was counsel to the US-based law firm Altheimer & Gray.
During his more than 15 years of practicing law in Asia, Fraser acquired extensive knowledge of the Chinese education system, having advised several education institutions and investors on their establishment structures and operations in China. In 2003, in partnership with Dulwich College, he founded the first international Dulwich College in Shanghai, the first Education in Motion school.
Under his leadership, Education in Motion has grown to become a diverse family of schools, with a portfolio of leading education brands including Dulwich College International, Dulwich International High School, Dehong Education, Wo Hui Mandarin, Green School International and EiM Ventures.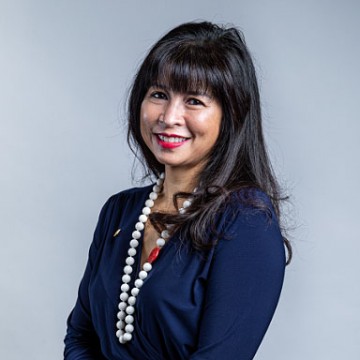 Karen Yung
Co-Founder & Chief Collaboration Officer
Karen Yung is a co-founder of Education in Motion. A graduate of Santa Clara University in California with a BSc. in Economics, Karen got her start in education in Hanoi, Vietnam, where she earned her Montessori Teaching Diploma and opened the Rainbow International Pre-school to offer an option for her children and expats just moving into the burgeoning Hanoi economy.
In 1997, a move to Shanghai saw Karen working first with the American Chamber of Commerce as the US Consulate Liaison and then as the Executive Director for the British Chamber of Commerce. However, a lack of good international schools prompted Karen to create an option for her three children. With her husband, Fraser White, Karen embarked upon a partnership with Dulwich College – the beginning of the journey that has today grown into the Education in Motion global family of schools.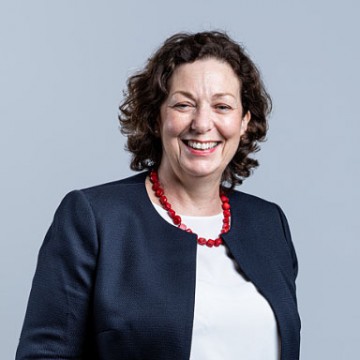 Lesley Meyer
Chief Education Officer
Lesley Meyer is the Chief Education Officer of EiM. She is originally from Scotland, UK, and graduated from the University of Edinburgh with a degree in English and History. She completed a PGCE before taking up posts in schools in the UK, Germany, Belgium and Switzerland. She has had experience teaching A levels, the European Baccalaureate, the IB Diploma Programme, as well as in the Early Years and Elementary School. Her vast experience prepared her well to take her UK headship qualification (NPQH) and to work as a Head of School.
During her extensive career, Lesley has worked for the UK government and the EU in recruitment and in policy groups, specialising in the areas of bilingual education, EAL, special needs and the integration of technology. She was a founding member of the International Task Force on Child Protection and has delivered training to teachers in a number of schools. Lesley takes seriously her commitment to the international school community and is a team leader for school accreditation for the Council for International Schools.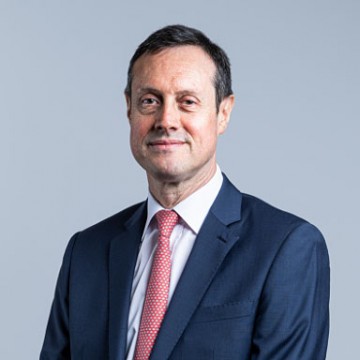 Chris Whiteside
Chief Operating Officer
Chris Whiteside is the Chief Operating Officer of EiM. He is responsible for the planning process to fulfil Group strategy, and the review process to ensure the plan is achieved. He oversees all capital and operational expenditure, and is responsible for IT infrastructure, applications, data and cybersecurity, and procurement.
Before his current role, Chris was previously EiM's CFO. Prior to joining the EiM Group, he was the Group CFO and Group CEO at Inchcape Shipping Services based in Dubai and London. Chris brings a wealth of functional and senior leadership experience including running a commercial business both at a regional and at a Group level. His experience includes running people-centered businesses in a multinational environment going through significant growth, systems integration and change, M&A and setting up an innovation team focusing on digital transformation.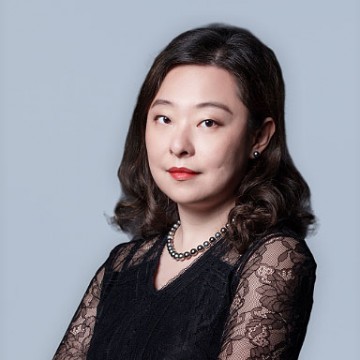 Louisa Lu
Chief Financial Officer
Louisa Lu started her career in 2002 as part of the audit team at KPMG Shanghai, where she gained her CICPA qualification. In her 10 years of experience working in a Big 4 firm, she developed solid and in-depth technical expertise and also benefitted from the exposure to best practices adopted by a wide range of leading companies across different industries.
After joining Education in Motion in 2012, Louisa extended her scope to the full finance function as well as business development, later on becoming a member of the management team.
As the Chief Financial Officer, Louisa applies the extensive operational experiences, market insights and knowledge she acquired through her nine-year immersion in China's education sector to lead the Finance function.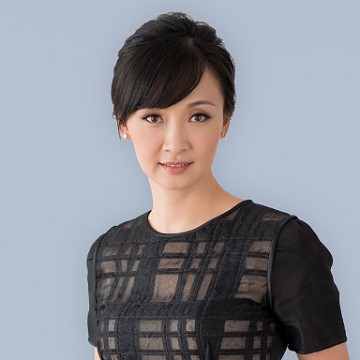 Diana Gan
Chief Legal Officer
Since 2009, Diana has been a hands-on member in the formation and growth of schools in the Education in Motion family, leading the legal team in negotiating and closing new projects and deals for the Group. More recently, Diana also launched the Group's venture arm, EiM Ventures, with a global mandate to invest in early stage edtech and HR tech startups, driven by the mission to lift generations of pioneers in education. Diana is a frequent speaker at edtech and education conferences, a mentor for startup founders and a judge at startup pitch days.
Prior to joining Education in Motion, Diana was a practising lawyer specialising in the fields of private equity, venture capital, technology, media, telecommunications and intellectual property. Diana is a graduate of INSEAD Global Executive MBA (Dean's List), University of Technology, Sydney (Bachelor of Business/LLB Double Degree, First Class Honours), and a Solicitor of England and Wales.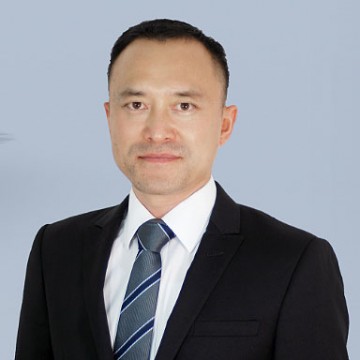 Jason Shao
Chief People Officer
Jason Shao is a seasoned HR leader with 19 years of experience across Asia and Europe. Prior to joining EiM, Jason worked in Germany as the Senior HR Vice President in a multinational company. Under his leadership, the global HR team enjoyed successes in talent development, change management and organisational transformation. As a result, the organisation gained agility, diversity and a purposeful focus on sustainability.
As Chief People Officer at EiM, Jason serves on the Group Executive Board, leading the establishment of a strategic approach to Organisational and People growth, developing clear roadmaps for organisational capability and creating a future-proof culture to support EiM's vision and mission.
Jason holds EMBA degree from the China Europe International Business School (CEIBS).