Transforming Education for the Real-world: No subjects, no classrooms, no exams
Education in Motion Makes Strategic Investment in Future-Ready Education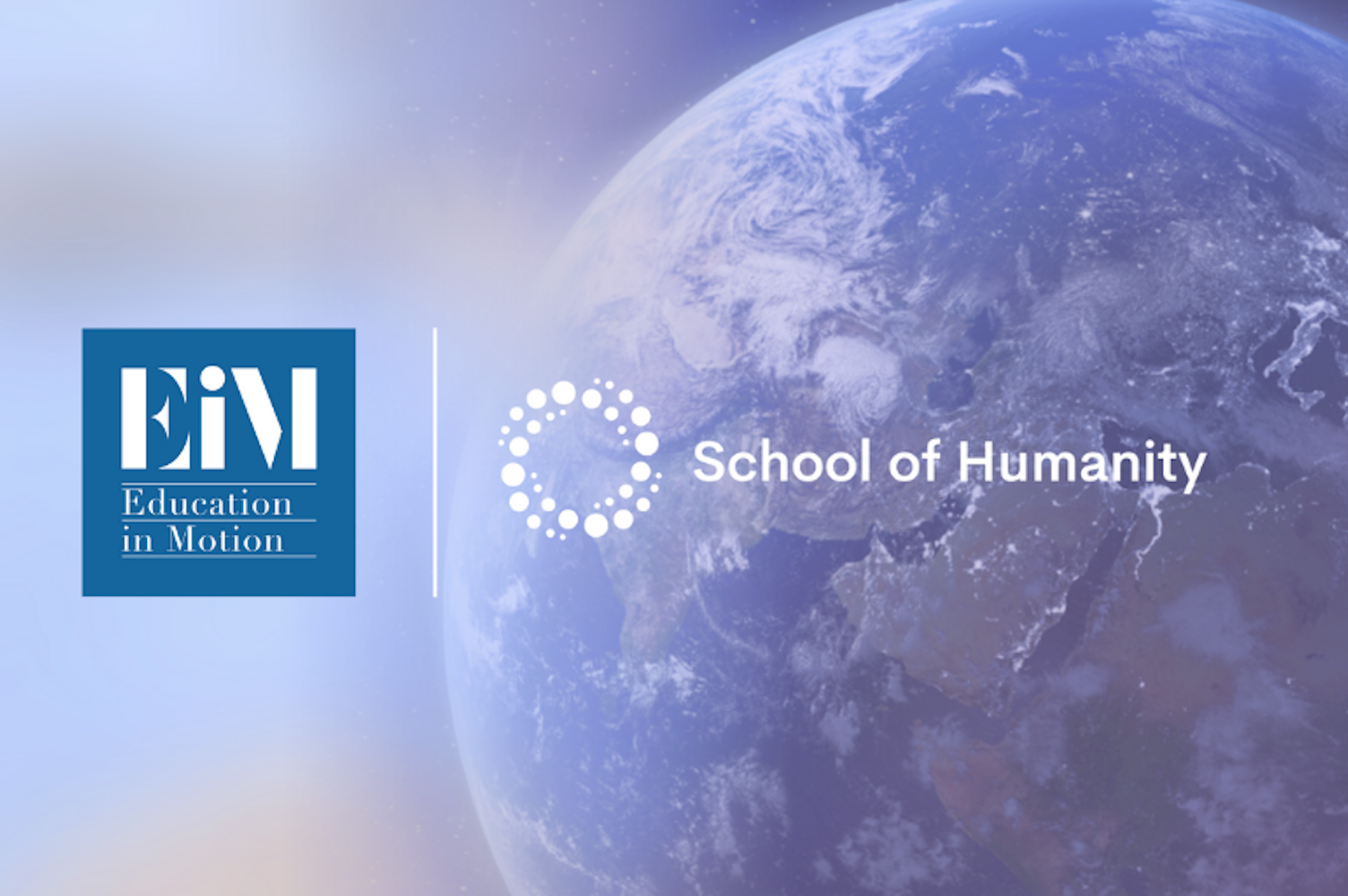 This week, we are delighted to announce that School of Humanity (SoH) have joined the EiM family to work together in creating an innovative new program – the SE21 High School.
SoH is a digital-first high school which designs and delivers innovative learning models that meet the needs of young learners in today's world. Founded by education entrepreneur Raya Bidshahri, SoH offers high school learners from around the world the ability to develop the skills, mindsets, and behaviors they need to be ready for the future of work, contribute to collective human progress and flourish in individual life. The online four-year High School, along with its Summer School and After School offerings, will centre on interdisciplinary learning pathways focused on global learners solving real-world problems in a collaborative, project-based and personalised way. The model is based on research from the World Economic Forum and the OECD, and integrates proven pedagogies including challenged-based and mastery-based learning.
EiM Co-Founder and Chief Collaboration Officer, Karen Yung, commented, "Our investment in a strategic partnership with School of Humanity is a critical step in our quest to build a portfolio of innovative education brands empowering the next generation of young people with the knowledge, skills, and motivation to make a difference for society and the planet, given the ever-accelerating rate of change. School of Humanity's innovative pedagogy and online-first engagement models are completely aligned with that task and our vision for the future of education."
SoH Founder and CEO Raya Bidshahri noted, "The EiM strategic partnership and investment are a further endorsement of our mission and our innovative methods, and will enable us to quickly translate our early momentum into significant near-term scale. Our two organisations are completely aligned regarding what the world and our young people need from education today, and that is to become future-ready."
In addition to growth capital, the EiM investment includes strategic human capital resources that will enable School of Humanity to broaden and deepen its core capabilities. Karen has been the Executive Sponsor steering the development of the SE21 High School project and will now continue by serving as a Board Member for School of Humanity. And, in his role as EIM's Education Futures Architect, Dr Kevin House will extend his expertise to support the School of Humanity team to develop and launch the new learning programme.
The world around us is rapidly changing, and education needs to evolve. This strategic partnership with School of Humanity is another testament to our commitment to pioneering education that nurtures students who can make a positive impact for people and the planet. Together with our partners, we look forward to delivering the best experience, skills and knowledge to empower our students to change the world.